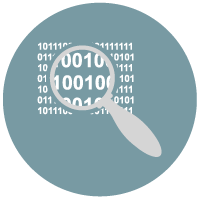 by Andrew Maver
May 4, 2015

Powerfront have introduced a new Search module using Solr Search technology.
Every Powerfront plan includes the standard Powerfront Search functionality, however, the search functionality is quite simple. With the addition of the Solr Search module, the search function is offloaded to a separate Solr based search technology. This technology implements a number of improvements over the standard Powerfront Search. Namely,
better relevancy in the  search results,
integration with product filters,
predictive text,
integration with Recognition and Event Manager, and
Merchandising search results
Additional Fees?
Setup: There will be a few hours work associated with branding the search results and updating the front end code on your website to the new structure/format. Additional time will be required for mobile sites.
Ongoing: There is an additional monthly license fee which is based on your Powerfront plan. It scales between $35 and $400 per month but is not available on the Silver plan at all.
For more information please contact your Account Manager.